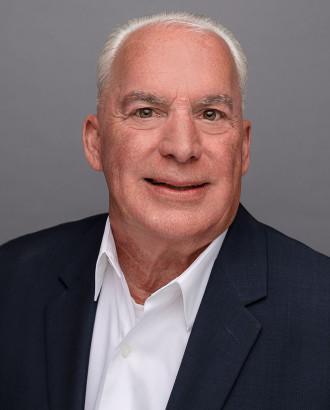 Professional Profile
Mark began his career at Adjusters International/Basloe, Levin & Cuccaro 22 years ago as a building estimator responsible for developing the scope of damages following losses. His previous career as a self-employed general contractor for more than 12 years provided him with the knowledge and experience to efficiently produce comprehensive damage estimates. His capabilities eventually led to a position managing the estimating staff; controlling the work flow and scheduling and overseeing work product and output.
In 2006, Mark moved from estimating to claims adjustment. Because of his unique skills, he has adjusted losses across the country including a flood claim at the Albany Plaza, in Georgia, apartment and condominium fire losses in Kentucky, Louisiana, Kansas, New York, South Carolina, New Hampshire and Vermont. In 2010 Mark adjusted a sizable fire claim for Jacobsma & Associates, Colebrook, New Hampshire.
Mark has worked nationally and throughout the Caribbean estimating all types and sizes of claims. During the 2004 and 2005 hurricane seasons, he served on catastrophe estimating teams working hotel losses in St. Croix, Puerto Rico, Mississippi, Alabama, Florida and Louisiana. In 2011 he was a member of the catastrophe team sent to Ohio to adjust tornado losses.
In addition to national work, Mark has also been involved in significant claims in Central New York including Best Western Cooperstown, Symeon's Restaurant, Lake Placid Lodge, Spencer Boatworks, Inc., Carbone Auto Group, the 2010 fire loss at Lupini Contractors, and the 2011 flood losses for Whitesboro Central Schools and the Clinton Central School District.
Personal Commitment
Client satisfaction is a primary goal for Mark and his exceptional knowledge and years of experience are instrumental in achieving that goal for his clients. Each claim is unique and client's needs differ, but Mark brings the same level of dedication, professionalism, and skill to the settlement process to ensure that his clients fully recover.
Public Adjusting Licenses
New York
Connecticut
Maine
New Hampshire
Ohio
Pennsylvania
Rhode Island
Vermont
California
Florida
Georgia
Puerto Rico
North Carolina
South Carolina
Texas
Professional Involvement
National Association of Public Insurance Adjusters (NAPIA)
Client Testimonials
"Mark has held our hands through this entire mess. He dealt with the insurance company and Claim Masters and allowed us to get back to our lives. Mark communicated to us every step of the way about everything that was happening. We asked more questions than you can imagine and always showed enormous patience and great humor while explaining the process to us. It made it less painful and honestly he kept everything in perspective."
Christine Carleo – Whitesboro, NY
"Mark did a fine job on our behalf. His knowledge of the reconstruction process was extremely helpful. He found several mistakes in the original Adjusters Summary. He scheduled a revisit at the site with the insurance adjuster to discuss discrepancies. He was diligent, politely persistent and effective in securing us additional money. We were very pleased with Mark's handling of our claim in both process and outcome. He always returned calls when new issues arose and was decisive in his answers. We found Mark to be a skillful negotiator."
Fred and Marion Withum – Killington, VT
"With our personal lead adjuster, Mark, and a supporting cast of company experts, a team was created. Working together, the team took charge and organized a catastrophic loss into manageable solutions, far better than I could have done on my own.
As a small business owner, we are confident, self-reliant, and accustomed to managing all of the daily tasks and challenges alone. This though is one BIG exception. What a great feeling it was to have a partner, confidant, and advocate, fighting in my corner for me!"
Lawrence Hobbs – Hobbs' Home & Hardware, Inc. – Sylvan Beach, NY
"I wish to express my sincere thanks and appreciation for the assistance your firm provided us in the settlement of the recent major warehouse loss we incurred. It was a struggle to keep our business up and running after such an event, and your prompt actions and quick results helped us get through that critical first week and keep everything on track.
Mark was a true professional and always kept us informed on what was taking place and what our options were. He was always available whenever I contacted him and quickly gained our confidence that we were in good hands, lessening the obvious emotional stress."
Steven Levan