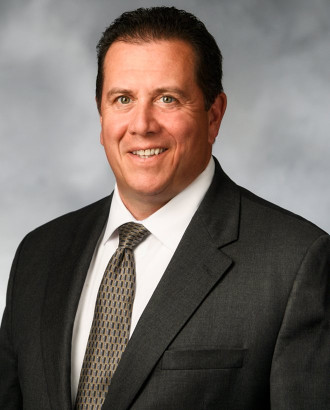 Professional Profile
Peter began his nine-year insurance career as a company adjuster. After less than two years on the company side, he left to become a public adjuster and advocate for the policyholder. As the first point of contact with insured's following a loss, Peter has successfully applied knowledge gained from previous positions in the construction industry to effectively gauge the scope of damages and determine how our services could benefit the policyholder.
As a skilled estimator, Peter served on the Adjusters International/Basloe, Levin & Cuccaro estimating teams working in Florida following the 2004 hurricanes. After Hurricanes Katrina and Wilma in 2005 Peter was instrumental in assisting with many significant claims including work on a condominium loss which was in excess of 2.25 million.
As part of his personal growth, Peter continues to expand his industry knowledge. In 2006 and 2007 he participated in Adjusters International's Marketing & Sales Training (AIMS), dedicated to helping attendees improve their presentation and sales skills while expanding their knowledge of insurance policy endorsements. Peter continues his professional training through annual continuing education classes.
Personal Commitment
Coming from a family with a long history of involvement in the insurance industry (Peter's grandfather owned an insurance agency for 45 years), Peter is a dedicated professional who applies his policy knowledge and background in the construction industry to successfully advocate for his clients. Customer service is a top priority for Peter and he makes himself available to clients as dictated by their need, not his schedule. He is a determined negotiator focused on providing the best possible outcome for his clients.
Public Adjusting Licenses
Connecticut
Florida
Georgia
Massachusetts
Maine
New York
Rhode Island
South Carolina
Vermont
Professional Involvement
National Association of Public Insurance Adjusters
Client Testimonials
"…I found that Peter really took the time to look out for our behalf and made sure we got what we deserved. Peter was a pleasure to work with, he went above and beyond! It's nice to know that your company and employees really do care. …"
John Longo – Utica, NY
"…Peter provided detailed information regarding the benefits of hiring an adjuster and worked diligently to assist our firm with the initial reporting of the claim. Your skill in dealing with the insurance company was nothing short of remarkable. All of my concerns were quickly and professionally addressed. The end result turned a problem into a non-issue. Your firm dealt with all of the ramifications of the insurance claim and I was able to concentrate on the running of my business.
…Anyone with an insurance claim would be fortunate to have you represent them. …"
Randolph B. Soggs – New Hartford, NY