Overview
Our panelists agree – most business owners don't completely understand the Business Income Coverage or coinsurance provisions within their policies. This discussion provides insights to navigating policies before you need to file a claim, the CP30 and what options you may have if not satisfied with the settlement offered from your insurance provider. If contacted during the policy buying decision process, a public insurance adjuster can help your business to get the proper coverage.
Panelists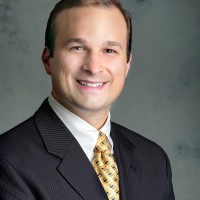 Stephen T. Surace, CPA, CFF, MBA
Senior Vice President, Chief Financial Officer
Stephen T. Surace is a Senior Vice President and the Chief Financial Officer of Adjusters International and Tidal Basin, and President of Mosaic Accounting. He has extensive experience in all financial aspects of disaster recovery consulting.
Surace specializes in business interruption/extra expense claims as well as all accounting-related aspects of property damage insurance claims, including dependent properties, payroll limitation claims, utilities services, leasehold interest, accounts receivable, and brands and labels coverage.
Surace has been a featured speaker for the New York State Bar Association, the New York State Society of Certified Public Accountants, and the National Association of Public Insurance Adjusters. He has also trained insurance professionals in many accounting-based first-party property coverages, including in addition to those listed above, radio and television antennas, electronic data, and stock claims and inventory reconstructions.
Surace has been involved in the preparation, support, and settlement of hundreds of multi-million dollar property insurance claims. Most recently he was of assistance to the Matt Brewing Company following their 2008 fire and the Massachusetts Turnpike Authority after the 2006 Tunnel Collapse (The Big Dig). He is also actively engaged as part of the core team providing claims process/protocol analysis and guidance to the State of Louisiana in response to the 2010 Deepwater Horizon Oil Spill.
Clients in the following industries have benefited from Surace's assistance: auto parts manufacturers; automotive dealerships; casino/gaming; commercial office buildings; commercial print facilities; educational institutions; equipment manufacturers; food producers and distributors; home improvement stores, lumber mills & kilns; hospitals & long-term care facilities; hotel/motel/inns; marinas; multi-unit apartment complexes; professional offices – including accountants, attorneys and physicians; restaurants; retail outlets; sports entertainment facilities; and manufacturers, as well as multiple other specialty industries.
Steve has been featured as an expert panelist on Adjusters International's Property Insurance Roundtable podcast in the episode titled, "Business Income Insurance."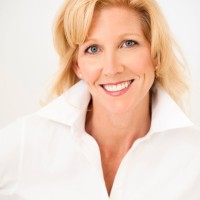 Wendy Biety, CPA, SPPA
Senior General Adjuster, Forensic Accountant
Wendy Biety joined Globe Midwest Adjusters International in 1999. Prior to working at GMAI, Ms. Biety worked for The Greenspan Company in Los Angeles and The Ritter Group in Chicago, both public insurance adjusting companies. With thirty years of specializing in Business Income and Extra Expense Coverage, Wendy Biety has handled claims throughout a wide range of industries and has negotiated settlements on many multi-million dollar losses. She is a CPA in Illinois and a licensed public adjuster in both Illinois and Michigan. Ms. Biety graduated from University of Michigan with a concentration in accounting.
Wendy has been featured as an expert panelist on Adjusters International's Property Insurance Roundtable podcast in the episode titled, "Business Income Insurance."
Ms. Biety also authored the article "Impact of COVID-19 on Traditional Business Income Claims," which details how the recent pandemic affected claims deemed non-COVID-19 related by some state insurance departments.
Moderator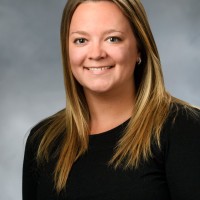 Brianna Moyer
Digital Marketing Manager & Website Administrator
Brianna Moyer is the Digital Marketing Manager and Website Administrator for Rising Phoenix Holdings Corporation (RPHC) and its subsidiaries. Brianna collaborates with nationwide firms and their employees to create robust social media campaigns while assisting the firms with updates to their websites regarding new search engine optimization techniques, content, imagery, the latest technology, and more. She regularly reports to management and the firms while measuring the effectiveness of different strategies. Brianna monitors the latest trends in social media and web design to keep us on the cutting edge.
Since joining the RPHC team, Brianna has introduced new media ventures such as a podcast series titled, Property Insurance Roundtable and producing video clips. Ms. Moyer writes content for the websites which include blogs, web news stories, and landing pages. She has also been instrumental in creating Standard Operating Procedures for various AI initiatives such as trade shows and disaster plan protocols.
Prior to joining Adjusters International, Brianna worked as an Assistant Business Manager and Sales Assistant at Townsquare Media. In her free time, she pursues freelancing opportunities as a graphic designer and social media marketer.