Overview
Policyholders may not realize the benefits of hiring a public adjuster until they understand the complexities and time required to prove and file an insurance claim. Disaster claims are a difficult type of claim to handle for commercial business owners whose core business is not insurance. Understanding ambiguous policy terminology of individual insurance providers and applying them to a claim are both solid reasons to hire a public adjuster. Public adjusters work for your business to maximize your claim in the event of a disaster.
Panelists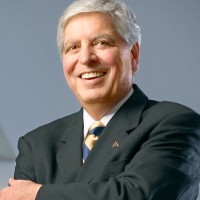 Ronald A. Cuccaro, SPPA
Executive Chairman, President, Chief Executive Officer
Ronald A. Cuccaro is the Founding President and he currently serves as Executive Chairman, President and CEO of Rising Phoenix Holdings Corporation and its subsidiaries including; Adjusters International and Tidal Basin.
More than 30 years ago, Cuccaro worked to bring together the best regional public adjusting firms to form Adjusters International, a corporation with the capacity to react to widespread natural disasters with the highest level of resources and professional expertise, and a core commitment to its clients for excellence and integrity.
Adjusters International has provided disaster recovery assistance resulting from the Mexico City, San Francisco, and Los Angeles earthquakes; the 1993, 1997 and 2008 floods in the Midwest; and every hurricane to have struck the U.S. and Caribbean since 1985. Cuccaro coordinated the team of Adjusters International professionals named to the Governor's Task Force on Damage Assessment for Oklahoma City following the bombing of the Alfred P. Murrah Federal Building; coordinated Adjusters International's role as consultants to the Government of Kuwait with respect to war reparation claims submitted to the United Nations; and led the Adjusters International consulting teams that assisted the Port Authority of New York/New Jersey following both the 1993 and the 2001 World Trade Center attacks.
In 2016 Cuccaro coordinated Adjusters International acquisition of Tidal Basin to offer diverse comprehensive Disaster Preparedness and Recovery services to clients, both pre and post disaster. The merger of the two companies was followed by the organization of their parent; Rising Phoenix Holdings Corporation.
Cuccaro actively manages the day-to-day operations of the Rising Phoenix Holdings Corporation and its subsidiaries corporations; leading it on its continued path of growth and expansion.
Ron is the author of the Adjusting Today article titled, "Expecting the Unexpected Part of the Unexpected: Surviving Disasters – Natural or Otherwise" and was featured as an expert panelist on Adjusters International's Property Insurance Roundtable podcast in the corresponding episode based on his article.

John Marini
Senior Advisor for Business Development & Government Affairs
John Marini has extensive disaster recovery experience and knowledge of public adjusting and the FEMA Public Assistance Program. He specializes in assisting public entities with their financial recovery through the integration of insurance claims with FEMA grant funding.
Marini has established a team of more than 140 experts who assist applicants and grantees with their post-disaster FEMA grant management and insurance recovery. He is closely involved in the management of Adjusters International's Catastrophe Operations, assisting FEMA Public Assistance applicants and grantees with recoveries from Hurricane Andrew in 1992, hurricanes Katrina/Rita/Wilma in 2005, hurricanes Gustav and Ike and the Midwest Floods in 2008, as well as many other cases.

Tony D'Amico
Senior Vice President
Tony D'Amico has been evaluating property insurance claims since 1976. Prior to joining Goodman-Gable-Gould/Adjusters International, Tony was a Regional Property Supervisor for Travelers Insurance Company. Tony's primary role with Goodman-Gable-Gould/Adjusters International is the evaluation and supervision of business income/extra expense losses, specialty lines claims such as builders risk, boiler and machinery and crime and fidelity claims.
A sampling of significant insured losses Tony has supervised are Atlantic Premium Brands; Beaulieu of America; Boral Industries; Durst Corporation; Federal Realty Investment Trust; General Cigar/Culbro Tobacco; Gerber Childrenswear; IP Casino – Resort – Spa; Iron Mountain; J.C. Penney Company; Macklowe Development Corporation; Malden Mills; MeriStar Hotels; Morgan Stanley /Pyramid Advisors; Pan Am Equities; Rauch Industries; Revel Entertainment/Revel Hotel & Casino; St. Lukes Episcopal Hospital; Syratech Corporation; Texas Heart Institute; The New York Mercantile Exchange (NYMEX); The New York Palace Hotel; and York International Corporation.
Moderator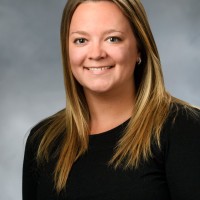 Brianna Moyer
Digital Marketing Manager & Website Administrator
Brianna Moyer is the Digital Marketing Manager and Website Administrator for Rising Phoenix Holdings Corporation (RPHC) and its subsidiaries. Brianna collaborates with nationwide firms and their employees to create robust social media campaigns while assisting the firms with updates to their websites regarding new search engine optimization techniques, content, imagery, the latest technology, and more. She regularly reports to management and the firms while measuring the effectiveness of different strategies. Brianna monitors the latest trends in social media and web design to keep us on the cutting edge.
Since joining the RPHC team, Brianna has introduced new media ventures such as a podcast series titled, Property Insurance Roundtable and producing video clips. Ms. Moyer writes content for the websites which include blogs, web news stories, and landing pages. She has also been instrumental in creating Standard Operating Procedures for various AI initiatives such as trade shows and disaster plan protocols.
Prior to joining Adjusters International, Brianna worked as an Assistant Business Manager and Sales Assistant at Townsquare Media. In her free time, she pursues freelancing opportunities as a graphic designer and social media marketer.