Property Insurance Roundtable

Hail Damage Can Create Difficult Insurance Claims
Overview
Hail can cause hard to see dents and fissures in and around your property or home. A regular inspection schedule can help you, the policyholder, to ensure your claim is filed in an appropriate amount of time and that small damages are not overlooked. Professionals such as public adjusters are available to you when hail damage occurs and they are able to assist you in filing your claim. This episode has real advice from real people in the business of adjusting. Listen in to get your hail damage questions answered.
Panelists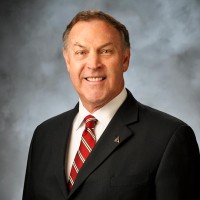 Jim Beneke, SPPA
President
Jim Beneke is a strong and effective advocate for commercial property owners in the aftermath of a devastating property loss. A third-generation public adjuster, he has a reputation for honesty and integrity in negotiating a fair and proper insurance settlement for his clients.
Jim's grandfather founded A.C. Beneke & Company in New York in 1927. With the 1965 launch of The Beneke Company in Dallas, Jim's dad R.G. Beneke introduced public adjusting to Texas and the Southwest. Twenty years later, The Beneke Company was an integral part in creating and organizing Adjusters International, a corporation of the nation's leading public adjusting firms that serve clients around the world. In 1990, Jim brought The Beneke Company/Adjusters International to Austin where he still serves clients nationwide and keeps a close eye on the University of Texas Longhorns.
Jim's nearly four decades of experience, combined with this rich family tradition, shapes his knowledge and deep appreciation for the history and growth of the public adjusting profession. He has maintained long-term relationships with clients, insurance company representatives and their experts, and others he has worked with over the years. These relationships often benefit clients that are experiencing significant property loss for the first time.
But it's not all about what he has done in the past. Through continuing education and involvement with professional organizations and government and regulatory agencies, Jim is also well-versed on trends, laws, and other influences that shape today's public adjusting industry. In 2003, he led the Texas Association of Public Insurance Adjusters' (TAPIA) successful legislative effort resulting in Texas' first public adjuster licensing law. He worked closely with the National Association of Public Insurance Adjusters (NAPIA) and the National Association of Insurance Commissioners (NAIC) on the creation of a model licensing act for public adjusters. Completed in October of 2005, the model act is now the law in 15 states and is the basis of legislation in the few remaining states that do not license public adjusters.
Jim has been featured as an expert panelist on Adjusters International's Property Insurance Roundtable podcast in the episodes titled, "Hail Damage Can Create Difficult Insurance Claims," "Debris Removal and Pollution Damage" and "The Unauthorized Practice of Public Adjusting (UPPA)."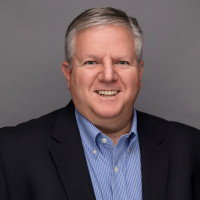 Steven Vanuga
President
An accomplished sales leader with a track record of successfully cultivating business alliances and relationships, Steve brings nearly 20 years of professional experience in the property insurance industry to his role as Principal. Since joining AIBLC in 2011, he has been setting the strategic direction of the firm's marketing program and overseeing the company's advertising, branding, event and digital marketing initiatives.
As a licensed public adjuster in New York, Ohio, Pennsylvania, North Carolina, Texas and Florida, Steve has advocated on the behalf of hundreds of commercial and residential property owners in post-disaster environments. Through his extensive knowledge of both the insurance industry and of property insurance policies, he is able to empower our clients to achieve maximum results from their first-party property insurance and FEMA claims.
In his previous role as a Senior National Loss Consultant, Steve directed a staff of five and was responsible for initiating and managing relationships with new clients throughout the United States and Canada. He has also held positions as a General Manager, a Principal Insurance Broker, a Senior Sales Producer and a Business Development Manager. In these capacities, Steve led all aspects of new business development, sales and account management for providers of commercial/personal property and casualty insurance lines.
As a newly appointed Trustee to the Hilbert College Board of Trustees and a current board member of the Springville Griffith Community Education Foundation, he has been actively involved in multiple community service organizations throughout his career. He's also a former Executive Board member for the Boys & Girls Club of Springville and Springville Rails to Trail.
As a member of the National Association of Public Insurance Adjusters (NAPIA), the Greater Buffalo Building Owners and Managers Association (BOMA) and Community Associations Institute (CAI) Western NY Chapter, Steve speaks frequently on insurance topics at industry and community events.
He is a graduate of the State University of New York (SUNY) Geneseo and holds memberships to the Springville Lions Club and the SUNY Geneseo National Alumni Council.
Steve has been featured as an expert panelist on Adjusters International's Property Insurance Roundtable podcast in the episodes titled, "Hail Damage Can Create Difficult Insurance Claims," and "Debris Removal and Pollution Damage."