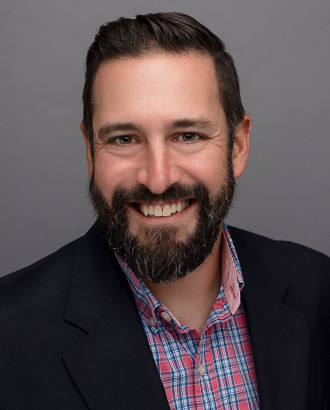 Professional Profile
Andy provides outstanding expertise as a building estimator on policyholders' property damage claims. Customer-focused and detail-oriented, he is efficient and relentless in determining accurate structural estimates and construction costs for homeowners and commercial property owners as our team prepares their claims and secures higher settlements to allow them to rebuild and come back stronger.
Andy has five years of experience in construction sales and account management, and over seven years of invaluable experience in public adjusting and building estimating with Adjusters International/Basloe, Levin & Cuccaro, during which he worked on hundreds of claims.
His need to help policyholders achieve higher settlements began on day one when he was helping on a small roof damage claim. The insurance company's adjuster had offered a small repair allowance, but Andy helped secure a full roof replacement. Ultimately, what was an initial offer of $4,000 by the insurance company became a settlement of $15,000. What made the difference was Andy's distinct ability to provide an accurate and documented estimate while using photo evidence and storm reports as additional evidence.
His attention to detail and ability to justify his estimates carries over to claims of all sizes. For instance, in 2012 after Firearms Manufacturer CZ-USA/Dan Wesson Firearms suffered devastating fire damage and structural damage to a central building, Andy's estimate helped our team secure a $1 million+ claim settlement.
With every claim, Andy is driven to create a detailed estimate that helps maximize and expedite the claim so businesses and families can recover sooner.
Personal Commitment
Andy understands how necessary a public adjuster is for people who have experienced property damage and loss. Helping a client level the playing field when dealing with the insurance company is incredibly important. An estimator needs to be aggressive yet fair, and needs to be able to document and justify the entire estimate. Andy's goal is to provide an accurate and detailed structural estimate that will make the claim process easier for his clients and public adjusters.
Public Adjusting Licenses