Public Adjusters for Flood Damage
A flood can carry more than water damage to your commercial property. Along with property damage, contaminated water can compromise the health of your employees and the effects of a flood can interrupt your business indefinitely if not handled immediately and properly. We can assist you with your flood policy. We navigate your policy, fully evaluate your loss, and prepare a claim to get you the optimum amount to recover.
As the National Weather Service confirms, flooding is a nationwide threat applicable and responsible for $3.5 billion per year in total flood insurance claims. Is your business prepared to file a claim?
Flooding is unique from other perils because it is not typically covered in your commercial property insurance policy. This means you may have to obtain special coverage with your insurer or work with policies made available through the National Flood Insurance Program, which has its own set of rules. Also, water damage from a flood is an expansive topic that deserves a thorough assessment to determine the immediate and potential property damage, so your business will not suffer any further.
Post-disaster, this could leave you vulnerable to complex policy conditions and oversights that can stall the recovery process, and result in an inadequate flood claim. Running a business and managing a claim can be two full-time jobs. Our public insurance adjusters lift the burden by handling your flood insurance claim. We work on your behalf with all other parties involved. We provide you with the expertise to prepare and support a detailed claim in order to attain the optimum settlement for you. Contact our offices in Portland, Albany, Utica, Syracuse, Rochester, Buffalo, and Scranton for help with your Maine, Pennsylvania, or New York flood damage claim.
The Adjusters International/BLC Offices
What To Focus On After Flood Damage
Make sure you fully understand the meaning of each of the following before you move forward. Feel free to reach out to us for a no-cost discussion about your claim.
What is my agent/broker's role?

The insurance company hired a construction estimator. What do I need to know?

Wind Damage vs. Storm Surge vs. Flood. What is covered?

Why is a claim strategy so important?

Am I impacted by coinsurance?

Is a moisture survey necessary?
How Our Public Adjusters Help You
Evaluate

Fully reviewing your insurance coverage.

Strategy

Developing a claim management strategy.

Compliance

Determining policy compliance issues.

Valuations

Completing detailed valuations of building, equipment and inventory losses.

Interruption

Formulating business interruption models.

Itemization

Presenting and supporting an itemized claim package to your insurer.

Negotiation

Negotiating on your behalf with your insurance company.

Communication

Keeping you informed every step of the way.

Settlement

Ultimately settling the claim for the maximum amount and with less hassle for you.
Industries Our Public Adjusters Have Helped
Client References & Testimonials

Client References

Colonial Motor Lodge - Pittsfield, MA

Manhattan Bagel - Clifton Park, NY

Northern Safety Co., Inc. - Utica, NY

Sterile Technologies, Inc. - Queensbury, NY

Testimonials

Prior to [your] involvement, my insurance company omitted over half the damage in their estimate. During the whole process, from evaluating the damage to getting the fair market costs of labor and materials, to the final settlement, [your representative] displayed a real understanding, knowledge and professionalism. He truly represented the client against a difficult insurance representative for which I am grateful

Akbar Khan

Homeowner

Months after the storm passed, the County was still faced with tremendous burdens related to the insurance coverage issues and FEMA and MEMA eligibility issues. Jackson County hired Adjusters International to provide professional services for disaster assistance, remediation, restoration and recovery efforts....Their expertise with governmental regulations, the complex FEMA process and insurance adjustments resulted in our successful claim for over $2 million in additional FEMA Public Assistance funding specifically; in our successful negotiations with our insurance carrier; and in numerous other increases in the values FEMA and MEMA initially designated for County projects. Jackson County will always be mindful of the help we received from Adjusters International when we needed it most.

Alan K. Sudduth

County Administrator - Board of Supervisors, Jackson County, Mississippi 

Case Studies

In the spring of 2013, the Village of Watkins Glen and Schuyler County suffered a devastating fire to its new, 15,000-square-foot Shared Services Building. This services facility was the headquarters or central location of key departments for the county's and village's operations. The Adjusters International/Basloe, Levin & Cuccaro public adjusting team was chosen to manage the county's and village's property damage insurance claims while ensuring that public services continued unhindered. After initial offers from both insurance carriers at much lower levels, AI/BLC was able to negotiate and secure a total recovery amount of $3.2 million dollars.

Wilbert's, a prominent three-location automotive recycling operation across Western and Central New York, suffered a devastating fire to a new 10,000-square-foot building at its Williamson location. As this building was the center of business for that location, Adjusters International/Basloe, Levin & Cuccaro (AI/BLC) immediately established temporary solutions to mitigate the losses and also developed strategies and objectives to make sure Wilbert's received an optimal insurance settlement.

New Energy Works, a leading timber company in America, suffered winter-related roof collapse to one of its main 15,000-square-foot buildings. When operations could have been left in limbo, our public adjusters quickly took control of the insurance claim process to help make sure New Energy Works kept running and did not lose customers to competitors.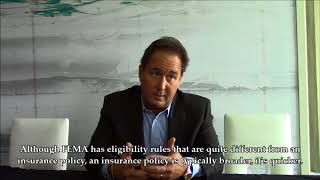 John Marini, President and CEO at Adjusters International discusses how FEMA and an insurance policy work together
Assisting policyholders in understanding which types of damages will be covered by normal flood insurance, NFIP and FEMA
Contact Us
If you're suffering from a commercial property claim, we can help!
( * ) indicates required field
Meet Your Public Adjuster
Through his extensive knowledge of both the insurance industry and property insurance policies, Steve is able to empower our clients to achieve maximum results from their property insurance claims.
Contact him today!