Port of Gulfport, Mississippi
More Funds for a Major Port
Clients know they can count on Adjusters International to do the "write" thing.
Just two weeks before Hurricane Katrina struck, officials at the Port of Gulfport, Mississippi, announced that the Port had set a new record for tons of cargo moving across its docks. The figure was more than 2.5 million tons for that fiscal year.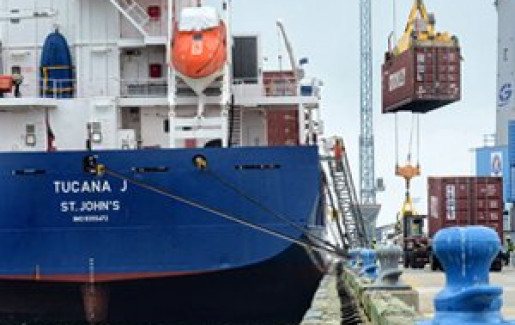 Description
After Katrina struck, the Port's owner—the Mississippi State Port Authority (MSPA)—was left with more than $100 million in disaster-related damages to warehouses, offices, piers, wharfs, railways, catwalks, fender systems, high mast lighting systems and a small craft harbor.
MSPA retained Adjusters International to coordinate its financial recovery for FEMA-eligible projects. Urgently needed was a solution to a widespread problem in the Mississippi Gulf region: how do FEMA applicants properly estimate costs for major projects in a post-hurricane environment?
MSPA was one of many organizations that were not fully reimbursed in the early, chaotic days of the disaster. FEMA officials had used a basic cost estimating methodology that did not provide a full and accurate estimate of the scope of work and associated costs necessary to repair damages.
From their familiarity with FEMA's cost estimating process, Adjusters International's professionals recognized the need to consider post-disaster cost escalations and project difficulties. They authored a convincing position paper to FEMA supporting their case that FEMA should utilize their own forward pricing Cost Estimating Format (CEF) in Mississippi. As a result, MSPA recovery funding was increased by approximately $45 million to $55 million above the basic cost estimates originally calculated.
Adjusters International's effort led to one of the most important overall developments in Mississippi's post-Katrina recovery. Adjusters International assisted the Mississippi Emergency Management Agency in convincing FEMA to implement the Cost Estimating Format for alternate and improved projects throughout the state. As a result, applicants saw their project allocations increase on average by 40 percent to 80 percent.