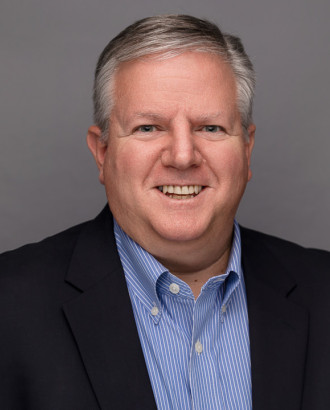 Professional Profile
An accomplished sales leader with a track record of successfully cultivating business alliances and relationships, Steve brings nearly 20 years of professional experience in the property insurance industry to his role as Principal. Since joining AIBLC in 2011, he has been setting the strategic direction of the firm's marketing program and overseeing the company's advertising, branding, event and digital marketing initiatives.
As a licensed public adjuster in New York, Ohio, Pennsylvania, North Carolina, Texas and Florida, Steve has advocated on the behalf of hundreds of commercial and residential property owners in post-disaster environments. Through his extensive knowledge of both the insurance industry and of property insurance policies, he is able to empower our clients to achieve maximum results from their first-party property insurance and FEMA claims.
In his previous role as a Senior National Loss Consultant, Steve directed a staff of five and was responsible for initiating and managing relationships with new clients throughout the United States and Canada. He has also held positions as a General Manager, a Principal Insurance Broker, a Senior Sales Producer and a Business Development Manager. In these capacities, Steve led all aspects of new business development, sales and account management for providers of commercial/personal property and casualty insurance lines.
As a newly appointed Trustee to the Hilbert College Board of Trustees and a current board member of the Springville Griffith Community Education Foundation, he has been actively involved in multiple community service organizations throughout his career. He's also a former Executive Board member for the Boys & Girls Club of Springville and Springville Rails to Trail.
As a member of the National Association of Public Insurance Adjusters (NAPIA), the Greater Buffalo Building Owners and Managers Association (BOMA) and Community Associations Institute (CAI) Western NY Chapter, Steve speaks frequently on insurance topics at industry and community events.
He is a graduate of the State University of New York (SUNY) Geneseo and holds memberships to the Springville Lions Club and the SUNY Geneseo National Alumni Council.
Steve has been featured as an expert panelist on Adjusters International's Property Insurance Roundtable podcast in the episodes titled, "Hail Damage Can Create Difficult Insurance Claims," and "Debris Removal and Pollution Damage."
Personal Commitment
An excellent communicator and innovative problem solver, Steve's strengths include insurance coverage analysis, executive presentations, contract negotiations. He is a driven professional who works hard to cultivate winning client relationships, implement successful development strategies, identify and solve complex issues and forge strong, lasting partnerships.
Public Adjusting Licenses
New York
Connecticut
Maine
New Hampshire
Ohio
Pennsylvania
Rhode Island
Vermont
California
Florida
Georgia
Kansas
Kentucky
Louisiana
North Carolina
South Carolina
Tennessee
Texas
Personal Affiliations
Hilbert College Board of Trustees, Trustee
Springville Rails to Trails, Past Chairman
Boys & Girls Club of Springville, Past Board Member
National Association of Public Insurance Adjusters, Member
Greater Buffalo Building Owners and Managers Association (BOMA), Member
Community Associations Institute (CAI), Western New York Chapter, Member
Springville Lions Club, Member
SUNY Geneseo National Alumni Council, Member
Springville Chamber of Commerce, Past Vice President
Training
New York State - Property & Casualty Insurance
New York State - Life & Health Insurance
New York State Insurance Instructor Since 2012
FEMA Adjuster Training Program Certificate