Terrorist Attacks of September 11, 2001
In the aftermath of the terrorist attacks at the World Trade Center, Adjusters International set to work at Ground Zero, leading the recovery efforts for the New York & New Jersey Port Authority, owners of the 16-acre World Trade Center site.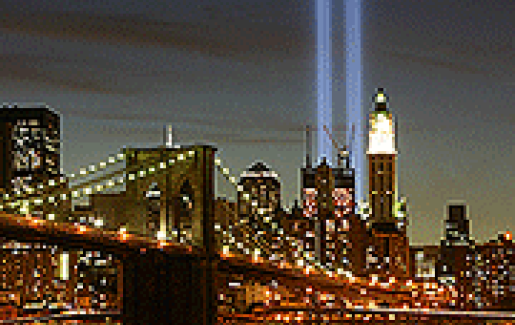 Description
The Adjusters International team was called upon to assist the Port Authority through the Federal Emergency Management Agency (FEMA) grant process. FEMA provided much of the financial relief to cover the massive uninsured costs related to the clean-up and rebuilding, including the reconstruction of the subway PATH system and rebuilding of lower Manhattan's infrastructure.
Adjusters International's team played a key role assisting in the Port Authority's recovery operations and because of their service, the Port Authority awarded two Adjusters International staff members with the James G. Hellmuth Unit Citation "for invaluable contribution to the World Trade Center Loss Recovery Team." In the history of the award, these Adjusters International staff members are the only two people from outside the Port Authority who ever received the honor.