Owning a vacation home can bring great joy, whether it be as a fun weekend getaway with the family or providing a place for tranquility outside the hustle and bustle of daily life. A seasonal home acts as a home away from home and should be maintained and cared for as such.
For homeowners, seasonal homes that sit vacant for weeks on end could be at a higher risk for property damage due to the extreme winter weather. Seasonal homes that are not properly winterized or routinely maintained while uninhabited can subject to damage.
Securing your seasonal home for the winter months and protecting it with proper insurance coverage and can prevent property damage and safeguard your finances in the long run.
Winter Weather Damage
Seasonal homes, be they in Upstate New York, Pennsylvania, Ohio, or New England, are exposed to frigid winter temperatures, snowstorms, and ice and are prone to winter weather damage if not properly secured and maintained. Unoccupied homes can experience many kinds of destruction, from water damage from bursting pipes and hoses to fallen trees, or even collapses due to heavy snow loads. In addition to damage caused by winter weather, an empty home is more susceptible to theft, vandalism, and fires. Oftentimes, the damage could go unseen, either buried under the snow or layers of ice or simply because no one is around.
So, how can a homeowner prevent such a catastrophe?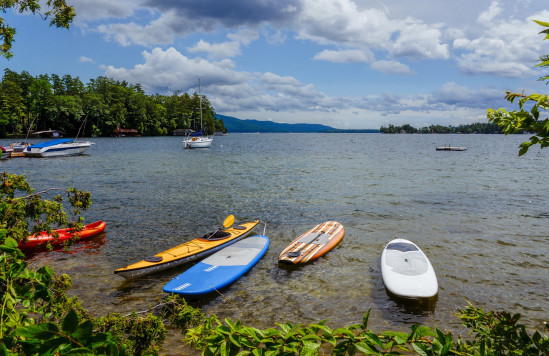 Protecting your Home through Proper Insurance Coverage
Compared to a primary residence, there are limitations and subtle nuances in property insurance coverages when it comes to second homes. When renewing a policy or gathering quotes for a new one, homeowners should be fully transparent with their agent or broker. The insurance carrier needs to know that the home is a seasonal dwelling to write a policy that will protect the structure and its contents in the event of a disaster.
It's common for homeowners to reduce property coverage on a seasonal home. However, this oversight could leave homeowners underinsured for the valuables inside the vacation home and for the cost to rebuild.
When it comes to insuring your home, transparency with your agent or broker is critical to getting the coverage you need and avoiding the pitfalls of being caught underinsured.
Prepare Your Vacation Home for the Off-Season
In addition to obtaining proper insurance coverage, there are extra preventative measures that should be taken to avoid the financial risks that a vacant home poses during the winter.
Winterize the Home
Take necessary actions to prevent damage within the walls of your home. Conduct routine maintenance just as you would on your primary home. A few ways to winterize your vacation home include checking that the HVAC system is up to date, turning off and draining the water supply, and ensuring the thermostat does not dip below 60 degrees Fahrenheit.


Check the Home Regularly
Homeowners should routinely check on their property to keep an eye out for anything that could go awry. For homeowners that cannot get to the home regularly, ask a nearby friend, or family member, or hire a maintenance person to conduct regular check-ups on the home. A person consistently visiting the property can be monumental in preventing and quickly identifying any damage.


Notify Your Insurance Carrier Immediately
If damage is discovered, homeowners should notify their insurance carrier right away. Time is of the essence when making an insurance claim. Hiring a public adjuster can be an important and valuable resource.
Public Adjusters are There to Help with Your Financial Recovery
When a seasonal home sustains damage, whether it be to the structure or the valuables inside, bringing in a public adjuster – they work for you not the insurance company – can ease the burden of navigating the tedious and strenuous process of filing a claim. Unlike filing a property damage claim for a primary residence, vacation homes can present an abundance of nuances during the recovery process that, if not left to a professional, could impact the financial outcome of the claim.
Adjusters International/Basloe, Levin & Cuccaro (AI/BLC) public adjusters are property insurance claim experts that advocate for the policyholder. We take on the responsibility of handling every step of the insurance claims process to ensure that you receive the settlement you are entitled to under your policy.
Preparing and filing a homeowners insurance claim for a vacation home can be time-consuming and stressful – even more so for homeowners that do not live near their seasonal home. With the help of our public adjusters, you now have eyes and ears on location, even if you cannot be at the residence yourself. Our public adjusters will be present at the site to help assess and verify damage, handle the documentation required, and communicate with any third parties who you hire for the repair/ restoration work, throughout the recovery process.
Despite the intricate nature of seasonal homeowners insurance, we can identify, verify, and utilize the correct coverage under the policy to ensure you recover what you are entitled to receive. We will keep you apprised of the process via video calls, pictures, and other documentation.
Contact AI/BLC Today
Our team of experienced public adjusters look out for your best interest and can prepare and file the claim while you focus on what's important – the recovery of your family and your own wellbeing. A property damage claim on a second home can be scary, unnerving, and stressful. AI/BLC is here to take the burden off your shoulders and get you the settlement you deserve. Contact us today to get started.