Adjusters International/Basloe, Levin & Cuccaro Supports the Moe Pye Benefit & Golf Tournament to Fight ALS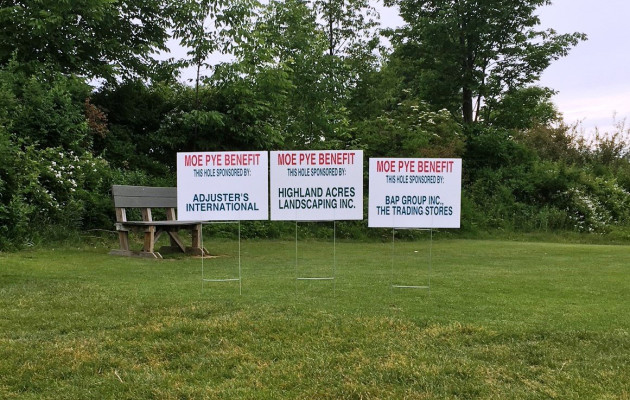 Adjusters International/Basloe, Levin & Cuccaro (AIBLC) recently lent its support to the Moe Pye Benefit & Golf Tournament by serving as a Silver Sponsor. All proceeds from the 18-hole golf competition, which was held at the Eden Valley Golf Course in Eden, New York, on June 9th, were directed toward the medical treatment costs of local resident and AIBLC client aMoe Pye who was diagnosed with Amoyotrophic Lateral Sclerosis (ALS), also known as Lou Gehrig's Disease. Although the ALS Association notes that there is no cure for the progressive neurodegenerative disease, new advancements in research and treatments continue to offer hope to Mrs. Pye and the estimated other 20,000 afflicted Americans.
Headquartered in Utica, New York, AIBLC participates in many charitable events throughout Western New York and all of New York State in both a volunteer and fundraising capacity.
"Our hearts go out to Mrs. Pye, and our other colleagues, family and friends who have been adversely affected by this devastating disease, said AIBLC's Executive Vice President, Steven Vanuga. "We were thrilled to sponsor this wonderful fundraiser in support of our valued client and will continue to help our local community members whenever possible."
AI/BLC is a public adjusting organization that works exclusively for the property owner to ensure maximum results from first-party property insurance claims. The firm has helped thousands of policyholders and government entities in the aftermath of many of the nation's worst disasters. AI/BLC's public adjusters can help you recover from severe property damage. Visit the Contact Us page here, call 877.482.1234.