Fire Tip Sheet: Eight Tips for Filing Residential Fire Property Insurance Claims After A House Fire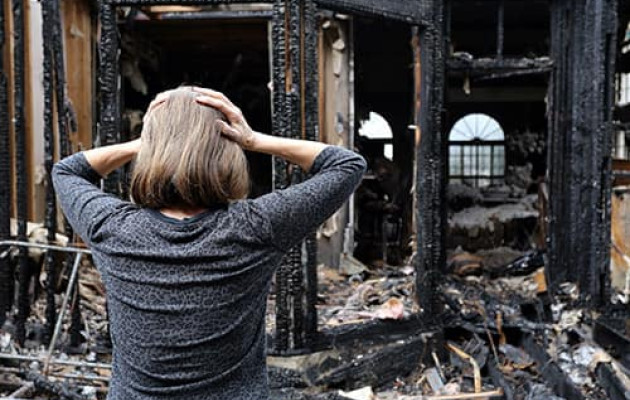 For many people, their home is not only a cozy safe haven from the outside world but is also their biggest financial investment. House fires are extremely common. In 2015, fires occurred in approximately 380,900 residential buildings and caused an estimated $7,099,300,000 in property damage, according to the U.S. Fire Administration (USFA).
What are the most common causes of house fires? The USFA lists cooking, heating, open flame and appliances among 2015's biggest culprits.
"Whether they're small or large, house fires are almost always devastating. They can cause families to suffer tragic loss of life, bodily injury, financial instability and temporary displacement. Unfortunately, the property insurance claims process can be extremely complicated because policyholders are required to provide their insurance company with "proof of loss" – it is the policyholder's responsibility to document all damages for all areas of their claim. It often takes a whole team of experts to document all damage and provide sufficient evidence to the insurance company to support the claim."
Steven Vanuga, Executive Vice President
Adjusters International/Basloe, Levin & Cuccaro
Vanuga, a public adjuster and disaster recovery expert who has helped hundreds of policyholders to recover financially after a fire loss, offers the following tips for homeowners who may experience a fire loss:
1) Take Photographs of the Property Damage
Photographs will be important to prove the extent of your damages. As soon as it is safe to do so, property owners should take pictures of their damaged home (both inside and out) and their personal possessions.
2) Take Steps to Mitigate the Damage
Property owners will need to board up or tarp all openings to the exterior, turn off the main water pipes, extract any standing water, and remove all carpeting, furniture and inventory as soon as possible in order to prevent further damage and to reduce mold growth.
"Mitigating" damage to the property may require the services of licensed mitigation and restoration companies to properly dry out and clean the affected building or structure. Every insurance policy requires the policyholder to mitigate/minimize the damage suffered as the result of a fire.
3) Know What's Covered
Insurance policies can differ with respect to the valuation of fire damaged property. For example, whether coverage is provided for Replacement Value vs. Depreciated Value. There also may be limitations on specific types of property. Insurance policies must be read carefully in order to determine which valuation methods or exclusions, if any, will apply.
4) Timing of Payments by the Insurance Company
Many policies will apply the policy's deductible before any settlement is received. You may also need to pay for emergency and temporary work, and/or additional living expenses yourself. Policyholders should be aware of this when budgeting for repairs and construction, and to make arrangements for accessing emergency savings quickly in order to cover these costs until the insurer makes payment.
5) Avoid Fraud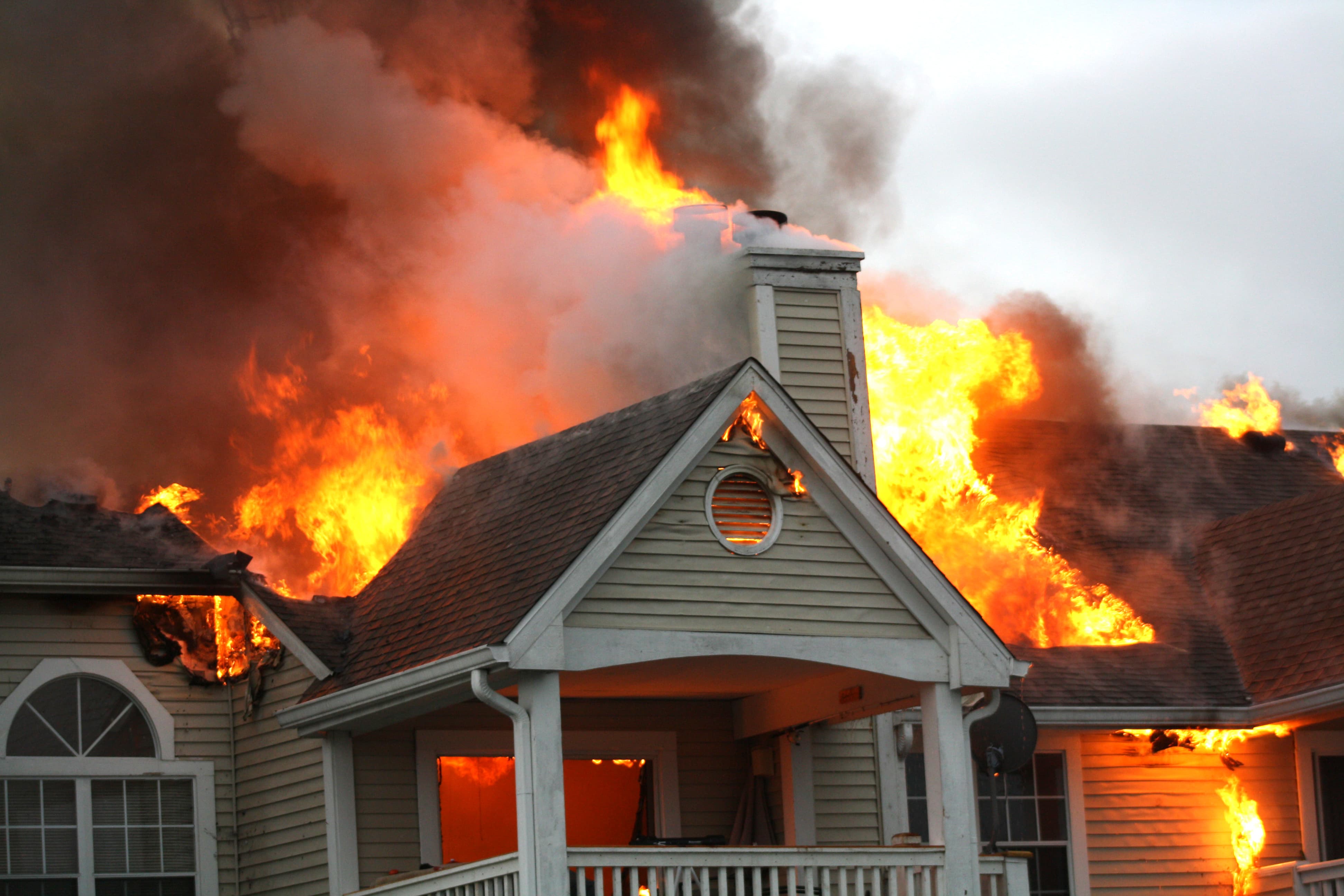 Be aware that many contractors, roofers and other vendors will be contacting affected property owners in order to sell their services. Be sure to verify any required licenses and to request and check references. Also note that restoration workers are not licensed to handle insurance claims on behalf of policyholders.
6) Check for Hidden Damage
Not only can fires can cause visible damage — such as incinerated furniture and broken windows – but they can also cause harm behind walls, below floors and above ceilings. It is this hidden damage that can often be the most troublesome to find, document and fix. Property owners should make sure that both visible and hidden areas of the home are inspected properly by professionals who are experts in assessing fire damage.
7) Consider Hiring Your Own Experts
All policyholders have a right to hire their own experts — including engineers, restoration contractors, architects and public adjusters – throughout the claims process. These licensed professionals can handle all of the tedious details required when submitting a property insurance claim so that homeowners can go back to caring for their families and managing their careers.
8) Use a Public Adjuster
Public adjusters exclusively represent policyholders, not the insurance company. As the consumer's advocate, a public adjuster interacts directly with the insurance company, their experts and the insurance company adjuster(s) to ensure that the consumer receives a fair and timely settlement of their claim. Having a reputable public adjuster will ensure that the fire claim is prepared properly, and that the settlement offered to the policyholder is proper and consistent with the terms of the insurance coverage.
Steven Vanuga discusses why fire insurance claims are so difficult:
For additional information, visit:
---
If you have any questions about how Adjusters International/Basloe, Levin & Cuccaro can help you with your fire insurance claim, please contact us by phone at 877.482.1234. or email svanuga@aiblc.com.
AI/BLC is a public adjusting organization that works exclusively for the property owner to ensure maximum results from first-party property insurance claims. The firm has helped thousands of policyholders and government entities in the aftermath of many of the nation's worst disasters. AI/BLC's public adjusters can help you recover from severe property damage. Visit the contact us page here or call 877.482.1234.