Why Hire a Public Adjuster for Your Property Damage Insurance Claim? Hint: You Have Nothing to Lose and Everything to Gain.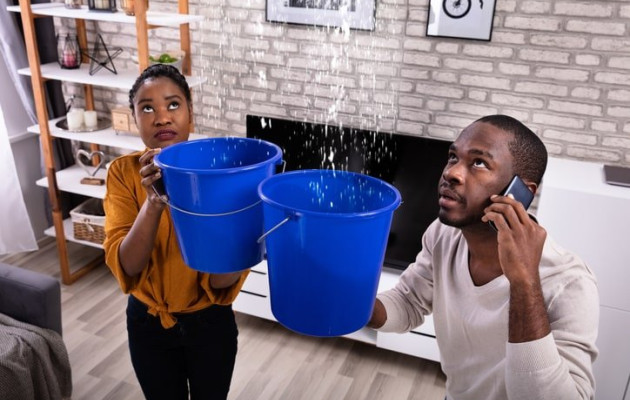 You may not hear of a public adjuster until you find yourself in need of one. Most people are familiar with the type of adjuster hired by an insurance company to manage property damage insurance claims on their behalf but are less familiar with the professionals who are available to advocate for the policyholder. In fact, many are not aware of their rights and obligations when it comes to managing a claim, and how they may benefit from hiring a licensed public adjuster. If you have ever wondered why to hire, when to hire, or how to hire a public adjuster to support you through a difficult claims process, you have come to the right place.
Why to Hire a Public Adjuster
A public adjuster's job is to oversee the entire claims process, from evaluation to settlement. They are experts in the language and process of insurance claims and will thoroughly manage each part of the loss or property claim on their client's behalf. Essentially, with a public adjuster on your side, you are far less likely to miss an important piece of the process or a deadline that could interfere with the satisfactory resolution of your claim. The claims process can be particularly extensive and complicated, it is very difficult for the average policyholder to navigate it accurately.
If you do sustain a property damage loss, there is no risk in hiring a reputable licensed public adjuster to assist with the preparation and management of your claim. There are plenty of benefits to having one at your side. Having a public adjuster negotiate on your behalf can increase the settlement that you receive significantly.
The claims process can be long and daunting. It can be a very difficult time for you, your family, or your business. This is another reason why it is in your best interest to hire a licensed and reputable public adjuster – an experienced professional who understands the challenges that you are facing and can make sure your claim is taken care of properly.
When to Make the Call
After damage has been done to your property, it is common to feel a sense of devastation and the overwhelming stress of figuring out what to do next. Once everyone is safe and your property is secured, you need to notify your insurance company of the loss. At the same time, you should make the call to a reputable licensed public adjuster for support who can meet you at the location and help determine the seriousness of the loss and determine how they can be of assistance to you. The sooner you contact and hire a public adjuster, the better. Having your public adjuster at your side when the insurance company's representatives inspect the property is very important.
While it is rarely too late to hire an adjuster, an exception may be if the policyholder has signed a final release, or their claim period is no longer valid. The best time to hire an adjuster is at the onset of the claim, when they can make the most impact on your behalf.
What Does a Public Adjuster Cost?
Typically, a public adjuster's rate is a percentage of your total claim reimbursement, so it is also in their interest to make certain sure that you receive the best possible settlement. It may end up costing you more to try to navigate your claim on your own. Not only will a public adjuster ensure your claim is submitted in a timely fashion, meeting every requirement of the policy, but they are proficient negotiators, prepared to work hard and achieve the best possible settlement for you.
Additional Benefits of Hiring a Public Adjuster
An adjuster will use their knowledge and experience to accelerate the entire claims process and to reach a better resolution. Additionally, they work to see that your best interests are protected throughout the insurance claim process. The adjuster working for the insurance company has the responsibility to represent their interests, so it is not possible for them to advocate for you at the same time. You deserve to have your own advocate representing you exclusively so that you know that you will receive the best settlement for your claim.
Save time and protect your rights. Get in touch with one of the licensed public adjusters at Adjusters International/Basloe, Levin & Cuccaro who will provide you with the support and confidence you deserve.