Early Action Equals More Positive Outcomes When Navigating a Property Damage Insurance Claim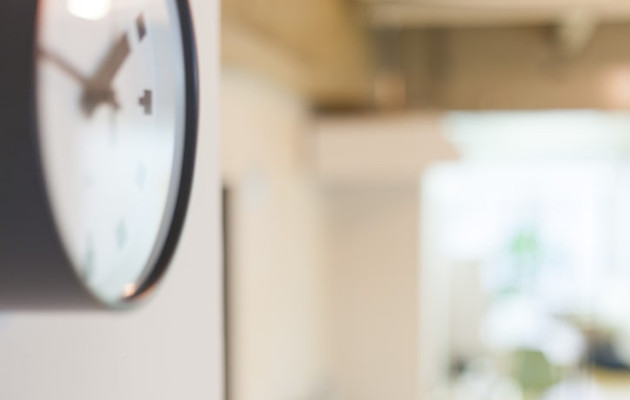 When it comes to property damage, early action is essential and can save home and business owners time, money, and stress. Most insurance contracts require that all property damage be reported within a certain timeframe, or there is a risk of your claim being denied by the insurance company. If you have never encountered property damage or loss before, the claim process can be overwhelming to navigate. Learn how to advocate for yourself, be proactive, and bounce back with the most favorable outcome. Time is truly of the essence.
Insurance Claim Steps
There are several steps to take when filing an insurance claim. The first step is securing your property to ensure that further damage does not occur and there is no risk for injury to yourself or others. It is the property owner's responsibility to take care of these issues swiftly or potentially face difficulties with their recovery
The next essential step is to notify your insurance company of the damage, which will mean the claim is officially open, and the process begins, but the claim process can be quite long and tedious.
You will be assigned an adjuster from your insurance company. Some policyholders assume the insurance company's adjuster will be able to take care of all of the details to ensure that they receive the best possible settlement. This is not always the case, as their adjuster is representing the interests of the insurance company — not you, the policyholder. However, you can hire your own public adjuster to manage the property claim efficiently and on your behalf. A public adjuster helps to assist in the claims process by successfully estimating, preparing, negotiating, and settling your property damage claim.
Setting the Tone - What a Public Adjuster Does
With each step of the insurance claim process taking various amounts of time and ultimately impacting your claim settlement, acting early - as soon as the damage has occurred - is of the utmost importance. Not only is it beneficial for your property in terms of salvaging what has been lost or needs repair, but when it comes to tackling coordination, estimates and negotiation, acting right away sets the foundation for a successful outcome.
Because public adjusters understand property insurance and speak the language, they know what to look for and what hazards to avoid. They know what to expect from insurance companies and how to plan for unforeseen scenarios. It is in the best interest of the policyholder to speak with a public adjuster before they begin to prepare their claim or consider relying on any estimates from the insurance company or their representatives. There is truly no downside to accessing this valuable resource.
Partial Denials
Another factor to consider is the risk of a partial denial. When a policyholder submits a claim, there is always a chance that they could be issued a partial denial, meaning only part of their damage will be covered and the rest could be denied.
One way to avoid this outcome is by having an experienced public adjuster as your ally from the beginning. The earlier in the process you reach out, the better. Public adjusters have handled all types of property damage claims and will know exactly how to help you receive the full settlement that you deserve.
Get Support
Restoring your home or business following a disaster can be very stressful and challenging. The heaviness of the loss and the fear of the unknown can make recovery a long and lonely road. It does not have to be this way. All it takes is a click of the mouse or a phone call to access the professional, experienced support that you deserve.
When you have a team of professionals overseeing your claim, your time can then be devoted to the most important elements: taking care of your family, employees, and yourself. Consider speaking with a public adjuster early in the claims process in order to put a customized recovery plan into action.
The Start of Something Positive in the Wake of Disaster - Contact a Public Adjuster Today
There is no risk in requesting a free consultation. Many clients have started with this simple step and eventually settled into a long-term, trusting relationship with their public adjuster. The knowledge that someone has your back in times of turmoil will provide priceless peace of mind.
Reach out and connect with one of Adjusters International/Basloe, Levin & Cuccaro's certified public adjusters to confront your claim early and with confidence. As they say, "an ounce of prevention can provide a pound of cure." Learn more by contacting us today.