Not everything about the global pandemic has been gloomy. The bright side has been neighbors coming together for the greater good of our communities, working to help those in need, volunteering time, supplies and funds to help protect the health and safety of those most vulnerable in our neighborhoods.
Unfortunately, pandemics and natural disasters cause a large strain on communities and individuals as well. Whether a result of extreme need or periods of high unemployment, civil unrest and financial downturns also lead to surges in cases of theft, burglary and vandalism. While your property insurance policy may cover costs for cleanup, repairs or replacement of items – or even business interruption – prevention is always the best option. So what can you do to deter criminals from targeting your property?
Vandalism
Vandalism can result in extreme destruction or damage to your property or structures. This can take many different forms including but not limited to:
Graffiti
Breaking exterior structures such as lighting
Cutting trees or shrubbery without the property owner's consent
Intentionally ruining landscaping
Damaging or ruining locks
Blocking or interfering with plumbing fixtures or other property
Arson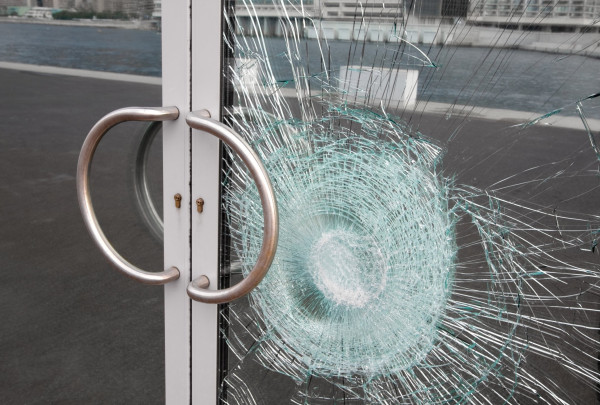 Most residential, commercial and municipal insurance policies offer coverage for acts of vandalism, notes Zenefits, though it's important to check your coverage as your specific policy terms may vary.
While vandalism can strike any home, business or municipal building, some proactive steps can help deter would-be criminals – or at least help to bring the perpetrators to justice, such as:
Keep exterior areas of your property well-lit to deter criminals from entering your property
Protect fixtures with covers
Install security cameras
Install alarm systems

Depending on the level of complexity, these systems can be configured to secure all entry doors, and windows or other potential access points. Some systems also offer motion detection features where the alarm is triggered by any unexpected movement inside – a great option for municipal and commercial buildings or retail stores, but less useful for homes where the movements of pets or children may inadvertently raise concern.

Physical barriers (when feasible) such as fences and gates
While installing these kinds of barriers comes at a cost, the investment can be worth every penny through both a greater sense of safety and the potential for discounts from your insurance provider for having enhanced security features on your property.
Theft and Burglary
Theft and burglary can affect both home and business owners. Fortunately, many of the same steps you can take to prevent vandalism will help secure your home, business or municipal property and deter would-be bandits. In addition to the list above, you may also want to consider using more advanced locking mechanisms, for example those requiring a code, keycard or biometric reading, such as a fingerprint scanner, to improve the security for especially high-value or sensitive property.
Going Away? Keep Your Property Safe
Moving into the fall and winter seasons, many people look to take a vacation or retreat from the colder winter months to a seasonal home in warmer climates. Unfortunately, thieves and burglars know the signs of a vacant property and look for an unoccupied home or business as an opportunity. Here are a few proactive steps you can take to deter theft if you're going to be away.
Make sure that your property maintenance is handled during your absence.

An unkempt lawn or unplowed driveway is a sign that no one is there, signaling burglars to an opportunity.

Have your mail and package deliveries held at the post office or forwarded to your seasonal address.
Secure any outside items like grills, bicycles or kayaks that can be easily removed.
Check that your external lighting fixtures have working bulbs. You can also take advantage of new technologies to put lighting and radios or televisions on a schedule, making it appear as if you're home or at your business, even when you aren't.
What to Do If You Experience Vandalism, Theft or Burglary
Unfortunately, being as proactive as possible doesn't guarantee that your property will not be vandalized or burglarized. So what should you do if something happens?
Contact the authorities in your area and file a detailed police report.

A record of the incident filed with the police provides a report from law enforcement to support your claim with your insurer. It also begins the process of trying to identify the culprit.
Make sure to provide as many details as possible when officers are on the scene, as this can help to provide documentation of the damages to your property from vandals or an inventory of items that have gone missing during a burglary or theft.
If you have any surveillance equipment, you can also provide recordings to the police to help them locate the perpetrator.

Contact your insurance company
Contact a public adjuster
After speaking with authorities, you should assess the scope of your loss or damages and decide if it's worth contacting your insurer. We've discussed previously that small damages or losses may not reach the point of being a worthwhile insurance claim, particularly if the cost to replace or repair will be less than or near the amount of your insurance deductible. However, if you've experienced a greater financial impact, contact your insurance company agent or broker to review your damages and, if need be, file your claim.
Get Help with Your Claim from a Public Adjuster
Not all losses or damages are simple and straightforward – particularly during the ongoing pandemic. Fortunately, the team at Adjusters International/Basloe, Levin & Cuccaro can help you navigate your property damage claim.
Our licensed public adjusters work with homeowners, commercial properties, non-profits and municipalities to handle complex property damage and business interruption claims. We work on your behalf, coordinating with your insurance provider to make sure that all aspects of the vandalism or theft are accounted for in a fair and just settlement. With decades of experience working with insurers and individuals across the Northeast, our team can get to work on your claim. Contact us today to discuss your situation and see if we can help.