What to Do When Your Multi-Unit Property Generates Multiple Property Damage Insurance Claims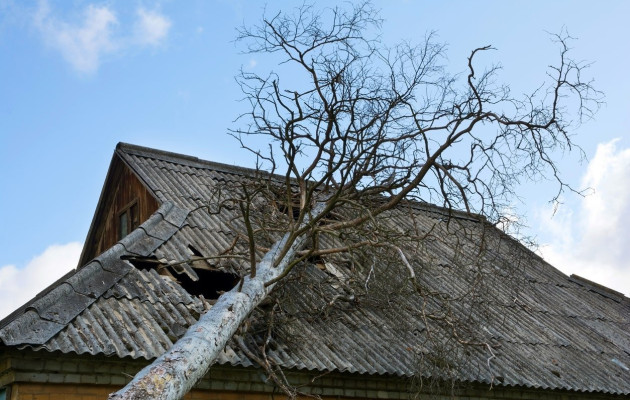 When you own a multi-unit property with several inhabitants who have suffered damage to their living spaces and possessions, the stress involved in preparing, estimating, negotiating and settling a property damage insurance claim is high.
Natural disasters such as flooding, fires, and storms can impact multi-unit properties and consequently cause an interruption in your business. Oftentimes, multiple catastrophes can happen at once — for instance, a windstorm followed by rain from a separate weather event can trigger multiple insurance claims.
Instead of facing the insurance claims alone, a public adjuster can help ease the burden and sort through the complexities of your multi-unit property insurance claim. A public adjuster will work closely with you to ensure you receive a full and correct settlement for your insurance claim.
Water Damage
Water intrusion and flooding can have devastating, long-term effects on any building, including damage to finishes and structural damage that is expensive to repair. A major weather event or leaking pipes can wreak havoc on a multi-unit residential or commercial property for years to come if not handled properly.
The best thing to do after any water damage is act promptly to remove the water and dry the space. Be sure to take pictures and/or videos of the damage pre- and post-cleanup to help with supporting documentation for your insurance claim. According to Family Handyman, there is a 24-hour window to take action before standing water causes additional problems.
It is also important to understand the potential for future mold growth after a water damage situation. Mold will not only destroy any organic materials within your structure (wood, drywall and even some types of glue) it can also cause mild to severe health problems, especially with individuals who have asthma or suppressed immune systems. Long after the initial damage, mold can be a lurking nightmare all on its own.
Property owners can mitigate the effects of water damage by conducting preventive maintenance such as:
Inspecting the foundation for cracks and filling them appropriately
Maintaining the plumbing and drainage systems of the property regularly to catch would-be water disasters
Storm Damage
Strong winds can damage siding, roof shingles, fencing, windows, doors, landscaping, and more. It is crucial to understand what your multi-unit property insurance covers and have the proper policies and endorsements in place before a storm occurs.
Having a public insurance adjuster at your side to sort through the insurance claims process can provide peace of mind.
Fire Damage
Fire is a devastating event that presents a multitude of issues including soot, smoke and even water damage from sprinkler systems or firefighting efforts. This 16-unit apartment case study by Signal Restoration demonstrates how fire damage costs escalate quickly.
As the owner of a multi-unit property, it is your responsibility to minimize the loss of the structure, plus everything inside of it which you own such as built-ins and major appliances. All the while, you must work to make sure all occupants are safe and have temporary residence or workspace to reside in while repairs are made, if applicable.
If this sounds like an overwhelming scenario, know that there are options. Partnering with a licensed public adjuster means you will have an advocate on your side, leveling the playing field with your insurance company and more importantly, you can concentrate on the things that matter most to you, like protecting your assets, caring for your own family, and being of assistance to your tenants.
When the Worst Occurs, Contact AI/BLC
Insurance claims carriers can deny claims if property owners do not take steps to protect the property following a loss and mitigate the damage. If a property owner is deemed to have not acted quickly or completely, their financial recovery could be at risk. Once the property is protected from further damage, it is time to begin the claim documentation process but there is no need to be overwhelmed by the details.
The experienced team at Adjusters International/Basloe, Levin & Cuccaro is available to help navigate and support property owners through it all: understanding coverage, coordinating claims, and reaching a successful outcome. You do not have to sort it out on your own.
Our certified public adjusters specialize in managing numerous, related claims while also working on your behalf to ensure you receive the claim settlement you deserve. Put your mind at ease and contact one of our experts today.