What Do Home and Business Owners Need to Know About Roof Collapse Insurance Claims?
Experts say that when more than two feet of snow accumulates, the weight may cause roofs, especially older unstable ones, to collapse. In Upstate New York, where Adjusters International/Basloe, Levin & Cuccaro is based, the average snowfall from December through February can reach up to 90 inches – amounting to more than enough snow and ice to create perfect roof collapse conditions.
What can you do to prevent roof collapses?
Home and business owners should definitely make every effort to clear out rain gutters so that melting snow has an escape route. We also recommend having a roofing contractor inspect your roof for any cracks or weaknesses that can be repaired before winter arrives. These professionals can test the weight capacity or amount of snow your roof can withstand so that you'll know when your risk of collapse is highest.
Experts recommend having a plan in place for removing snow and ice.
"Ice melting products are available from most hardware stores but getting up on a ladder during a blizzard is not always a safe option so you may need to hire snow removal professionals to handle this for you. It's worth noting that some roofs, particularly lesser pitched or less steep roofs, are more prone to allow for the collection of snow. Flat roofs, which are most commonly found on commercial buildings, tend to be the worst with regards to this."
What should you do after your roof collapses?
Even after taking the best preventative measures, many roofs will still cave under the heavy weight of snow and ice. What should you do if this happens to you?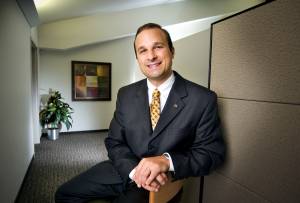 Steve Surace, Chief Financial Officer and Vice President of Adjusters International, recommends that the first call policyholders make be to their insurance company so that they can open a file and schedule a company adjuster to come visit your property and inspect the damages. Other suggestions?
It's very prudent to seek a licensed professional to inspect the structural integrity of the building after the collapse, this is assuming it hasn't completely collapsed to the ground. Plans should be developed in partial collapses to brace and shore up remaining areas of the building that are still unaffected. Furthermore, the building should be weatherproofed using tarps or temporary rafter systems to protect the building and property contained therein.
Surace notes that once the building has been protected, property that is salvageable inside should be removed to prevent further, or any, damage. In addition to taking photos and or/videos of the damages, Surace also recommends that anyone who experiences roof collapse consider hiring a professional advocate such as a Public Adjuster as a proactive measure to ensure an equitable insurance recovery and proper management of the claim.
"A public adjuster works only for you, the insured, and not for the insurance company. They will act as your liaison with the insurance company and other necessary experts such as engineers and cleaning specialists to document all of the property damage, file the necessary paperwork and make sure that you get everything that you are entitled to under your insurance policy," said Surace.
Will the collapse be covered?
"Whether or not your collapse will be covered under your property insurance policy depends on several factors: How old is the roof? Has it been damaged previously? Was it in need of repair? And most importantly, what type of coverage have you purchased? If it's relatively new and in good shape, most standard policies will pay to repair the roof back to the condition it was in before the collapse...Some policies will even pay for a completely new roof. A licensed public adjuster can help you determine how much you are owed under your current property insurance policy."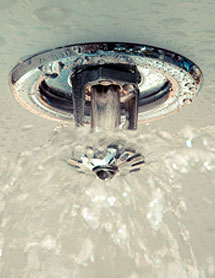 One part of the claim that may not be covered is bringing the roof up to current local building codes. This requires special ordinance and law coverage (also known as building code upgrade coverage). Structural design and technology advances have led to updated building code upgrade requirements that can result in much higher rebuilding costs. For policyholders who have purchased ordinance and law coverage, these costs will be covered as part of their insurance settlement. Without this type of coverage, the increased costs will not be covered by the policy and become expensive and often unanticipated out-of-pocket expenses.
"The older the building is, the more likely the structural components of the roof, such as the rafters, do not meet current snow load capacity requirements. We often see that the rafter dimensional aspects are too small, the rafters are not spaced properly apart or that knots within the wooden structural components can't handle the stress loads. Local regulators will insist that these flaws be fixed as part of the repairs."
---
AI/BLC is a public adjusting organization that works exclusively for the property owner to ensure maximum results from first-party property insurance claims. The firm has helped thousands of policyholders and government entities in the aftermath of many of the nation's worst disasters. AI/BLC's public adjusters can help you recover from severe property damage. Visit the Contact Us page or call 888.303.9985.