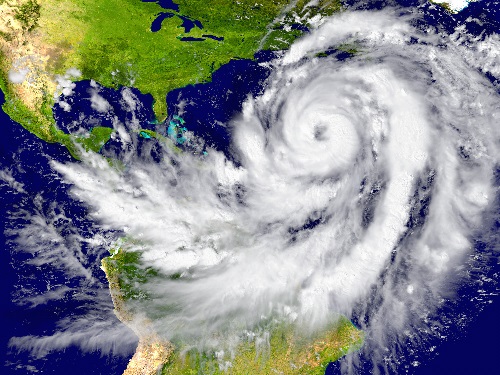 The Weather Channel's meteorologists are predicting that Hurricane Irma – which has already ravaged several Caribbean Islands and is expected to crash into Florida and the East Coast this weekend -- could reach a Category 4 on the Saffir-Simpson hurricane wind scale with air current speeds projected up to 156 mph. NOAA's National Hurricane Center reports that when Category 4 hurricanes hit land, "Catastrophic damage will occur."
Although there is no way of knowing how much damage Hurricane Irma will leave in its wake, insured property damage caused by past storms, such as 2005's Hurricane Wilma totaled upwards of $10.9 billion, according to the Insurance Information Institute.
We hope that the hurricane is downgraded and that property damage is much less severe than predicted, however, residents should be preparing for the worst. Their homes may be completely destroyed, their neighborhoods could be blocked by fallen trees and power poles, they may have to endure extended power outages and they might also require temporary living locations. Our hearts go out to everyone who may be affected by this potentially catastrophic hurricane.
Steve Vanuga
Regional Vice President of Adjusters International/Basloe, Levin & Cuccaro
In order to help local area residents in Irma's path to prepare for what may be Florida's strongest hurricane since 2004's Hurricane Charley, we compiled the following links to important safety and insurance information:
Safety Resources
AI/BLC is a public adjusting organization that works exclusively for the property owner to ensure maximum results from first-party property insurance claims. The firm has helped thousands of policyholders and government entities in the aftermath of many of the nation's worst disasters. AI/BLC's public adjusters can help you recover from severe property damage. Visit the Contact Us page here or call 877.482.1234.