Adjusters International/Basloe, Levin & Cuccaro (AI/BLC) has officially entered into its fourth generation of ownership. We are proud to announce Richard Smith and Steve Vanuga as Principals and co-owners of the 111-year-old firm, having acquired the company from Ron Cuccaro, who led the company for almost 50 years. Together, Richard and Steve share a vision of carrying on the legacy of what made the company the industry leader it is today and growing it to the next level of success.
A Strong Partnership
Both Richard and Steve bring to the partnership extensive backgrounds in the industry and highly complementary strengths, as well as a deep respect for one another.
Richard Smith
Richard graduated from college in 1979 with a degree in construction management and started working for BLC in 1980. "I'll be celebrating 39 years this November," says Richard. "Not many people can say they've been with the same employer that amount of time. I enjoy the business. It's a rewarding field. Whether it's a residential or commercial claim, I get to help people. I always put the client first. That's the thing that really keeps me going, being able to do that. Providing a service that ensures people are made whole, that they get their lives and businesses back on track – helping them manage their claim not just financially, but also helping them go in the right direction to get their lives and businesses back together."
Richard's profile on the company website is filled with accomplishments such as the settlement of over 1,000 property and business interruption losses, expert testimony, Certified Professional Public Adjuster (CPPA) designation by the National Association of Public Insurance Adjusters (NAPIA), and a long list of clients. He is known for his proactive style, attention to detail, intelligent interpretation of policy, and high energy level.
Steven Vanuga
Steve brings more than 25 years of professional experience in the insurance industry, both as an insurance agent/broker and as a licensed public adjuster and sales and marketing professional. He has been leading teams and companies for much of that time and brought his strategic vision and client-focused attitude to AI/BLC when he joined the company in 2011 with the mission of building the company's western region. He was immediately successful. The company experienced steady growth, and in 2012, the firm's sales and marketing, research, and sales support functions moved to the Buffalo office.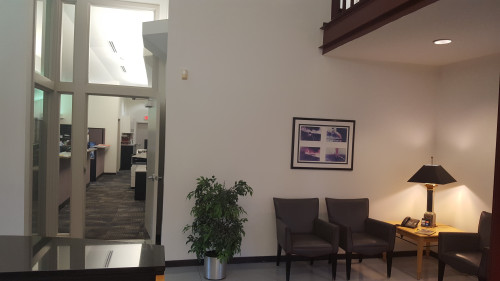 Growth opportunities
Over the past few years, Steve and Richard have continued to take on executive and administrative functions as part of the succession plan for the company, culminating in their purchase of the firm and the announcement to the staff on June 12 of the new ownership. The firm now employs more than 20 people, with territory stretching from eastern Ohio to Maine and everywhere in between, and both new owners look forward to continued growth within the region. "Our vision is to maintain the integrity and quality of the business we've done for the past 111 years, helping businesses and families recover from one of the most tragic things that can happen, and continue to pursue smart growth into areas where we want to expand," says Vanuga.
Steve describes this next step of ownership as "a natural transition. I'm honored to take hold of both the responsibility of fourth generation ownership and the history and legacy of quality that comes with it, and continuing that good work long into the future. It's a great challenge, and very gratifying, to keep our existing employees and continue to integrate new staff as we grow, making sure to cultivate a culture that's always looking first and foremost at what's best for the client."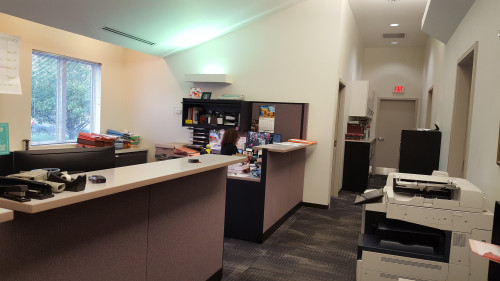 Richard agrees, adding, "There have been a lot of changes over the years from when we started – a new building, new ways of doing business – and there have been bumps along the way, as with any endeavor, but we've weathered those storms and grown stronger as a company due to our dedicated staff who are willing to go the extra mile to make AI/BLC the company it is today. I'm very excited about moving forward with Steve and having this opportunity to partner with him, and I'm grateful for the opportunity to start a new chapter in both our careers."
Ron is equally pleased with the transition: "After almost 50 years of leading BLC, which was founded in 1908, I am very proud to have handed over the stewardship and the legacy of our company to Richard and Steve. We have always stressed the importance of providing strong and effective advocacy on behalf of client. I am confident that they will continue to embrace that mission, as the fourth generation of BLC's leadership."
For additional reading, visit: