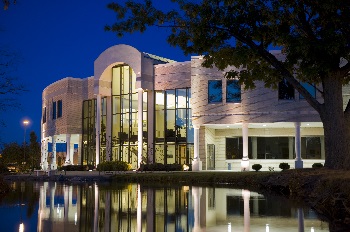 Adjusters International/Basloe, Levin & Cuccaro's Regional Vice President, Steven Vanuga has been selected to serve on the Hilbert College Board of Trustees. As a newly appointed Trustee, Vanuga joins three Officers of the Board and 25 other Trustees who collectively share responsibility for overseeing Hilbert College's activities. A current Vice President and Board Member of the Springville Griffith Community Education Foundation, and past Officer of the Boys & Girls Club of Springville and the Springville Area Chamber of Commerce, he has been actively involved in multiple community service organizations throughout his career.
Having worked side by side with Steve for a number of years now, I've been able to witness first-hand how much knowledge, passion and dedication he commits to his community service work. There is no question that Steve is one of the finest members of our AI/BLC family and we are thrilled that Hilbert College's community will now benefit from the same hard work, creativity and business acumen that he delivers daily to our organization.
Ronald A. Cuccaro, SPPA
Executive Chairman at Adjusters International and Founder of AI/BLC

Vanuga brings nearly 20 years of professional experience in the property insurance industry to his role as a Trustee and has worked previously as a Senior National Loss Consultant, General Manager, Principal Insurance Broker, Senior Sales Director, and a Business Development Director. As a licensed public adjuster in New York, Ohio, Pennsylvania and South Carolina, he has advocated on the behalf of hundreds of commercial and residential property owners in post-disaster environments.
As a member of the National Association of Public Insurance Adjusters (NAPIA) and the Greater Buffalo Building Owners and Managers Association (BOMA) as well as a licensed New York State Insurance Instructor, Vanuga speaks frequently on insurance topics at industry and community events. He is a graduate of the State University of New York (SUNY) at Geneseo and holds memberships to the Springville Lions Club, SUNY Geneseo National Alumni Council, and the Community Associations Institute (CAI)'s Western New York Chapter.
For more information about Steven:
---
AI/BLC is a public adjusting organization that works exclusively for the property owner to ensure maximum results from first-party property insurance claims. The firm has helped thousands of policyholders in the aftermath of many of the nation's worst disasters. AI/BLC's public adjusters can help you recover from severe property damage. Visit the contact us page here or call 877.482.1234.