Itemized Lists: Preemptive Steps for Homeowners/Business Owners & When to Call a Public Adjuster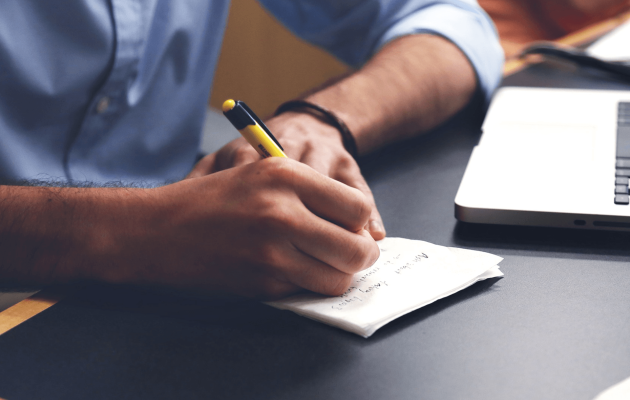 These days, we find ourselves at home more often, as many of us continue to implement social distancing guidelines to protect the wellbeing of our communities. Because of this, you may find yourself spring cleaning a bit earlier this year. As you pare down on items, now is the time to take note of what you own. After all, in the event of property damage, this can be very helpful when you prepare and file a property damage claim.
How to preemptively prepare for a property damage claim.
There are a few ways you can prepare in the event you have to file a property insurance claim. Disasters like fire damage and burst pipe water damage are unexpected, making it difficult to anticipate when you will need to file a homeowners or commercial property damage insurance claim. As the saying goes, hindsight is 20-20. Yet, there are a few steps that you can take now that can save you some time and stress if you ever find yourself needing to file a claim:
1.) Create your own itemized list:
Need a useful indoor activity to pass the time? Start an itemized list (and build upon it over time). Pick one room to begin with for the day or week and write down all the items in that room. The easiest way is to start at one corner, analyzing from ceiling to floor, and then moving on from there — 360° — until the whole room is captured on paper. Make your list as detailed as possible, including every object, such as wall art, ceiling fans, carpets/flooring, furniture, and electronics.
Trying to entertain your kids? Turn itemizing into a fun 'I Spy' activity to see who can spot the most picture frames in the living room or all of the coloring books stacked in the playroom — every object has a value to it and can help you recover more from your claim! If pen and paper is your preference for this task, make sure to snap a photo of your list and save a digital copy to the Cloud so that you can easily access it on multiple devices in case your list goes missing or is destroyed in a disaster like a house fire or business loss.
2.) Take photos or videos:
For a quicker way to take stock of your inventory, take photos or a video of each room right from your phone or tablet. Save these photos to the Cloud for easy access, along with any other photos that you may have of your property — holiday parties, family gatherings, etc. — that could help you account for any items that are in the background of that content.
Why a public adjuster is essential if you experience residential or commercial property damage:
If you encounter property damage or loss, you're going to need expert help, even with the proper preparation steps we've shared. When filing an insurance claim, your insurance carrier will require you to list the contents you owned. Will you know how to properly list and cover every single item? Your preemptive list and photos are great starting points, but it is a full-time job not only proving the loss of contents, but also effectively negotiating the right value of these losses and ensuring that you receive the correct recovery settlement.
Our licensed public adjusters and estimators will help you in more ways than one, so here's why you'll want to enlist a professional to help you before filing your claim:
We know exactly what to look for. Chances are this is your first time filing a claim and you won't possibly remember what's in every drawer, closet or attic. Since 1908, we've assisted many satisfied clients with their claims, and know what common items are key to include that are often missed! We'll help you fill in the gaps by meticulously combing through photos, lists, and properties while fully documenting all damages.
We know how to properly value your items. When it comes to true depreciation value, there are many factors to consider, and you will likely lose money by undervaluing your items if focusing solely on their age.
We know how to avoid the roadblocks. Many people will try to use old receipts as proof, and although they are a great source to help you remember what specific items you owned or places you shop, they likely will lose you money if submitted erroneously in the claims process.
We know how best to craft your story. Your claim is much more than an itemized list, as countless hours of research, proof, and full documentation are required in a specified format. Our public adjusters and estimators tell the story behind the damages by correctly documenting items and advocating on your behalf, from start to finish, to attain a fair settlement.
There are many important steps to help you get a head start, but the most important one after experiencing property damage will be calling a public adjuster first. As always, our public adjusters at Basloe, Levin & Cuccaro are here and are ready to help you get the best possible settlement for your residential or business property damage claim, so that you can recoup the full scope and amount of your losses safely, efficiently, and when you need to most!
Discover more on our public adjusting services and how we can help you in the insurance claims process. Have questions or need assistance? Don't hesitate to contact us today.